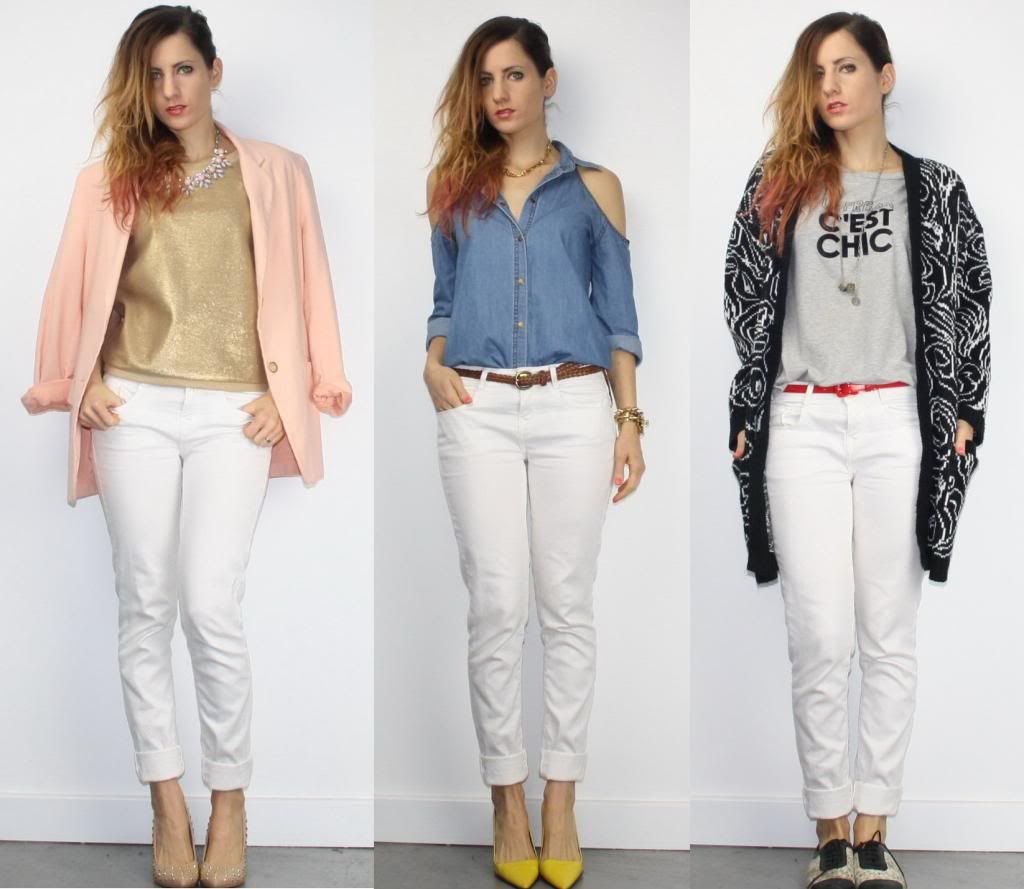 Today's Ways to Wear edition is all about white jeans.
I admit when I first saw these white jeans in Zara I was a bit wary. (

What is it about wearing white that turns you into a clumsy slob?? Is there some unwritten rule that states you must spill whatever you are eating/drinking all over white clothing??*) However, I managed to overcome my slob related fears and I took these white jeans home. I am pleased to report we are very happy together!

The fresh, crisp colour goes with practically everything. They can be dressed up with metallics and heels or kept casual with an oversized knit and sneakers. Happy days!
* Just for the record I did spill coffee on them the first day I wore them!!
xox
Follow us on: Facebook// Twitter// Instagram: vintagechiclady
Shop Vintage Chic